MENU
Phenomenal prime steak and more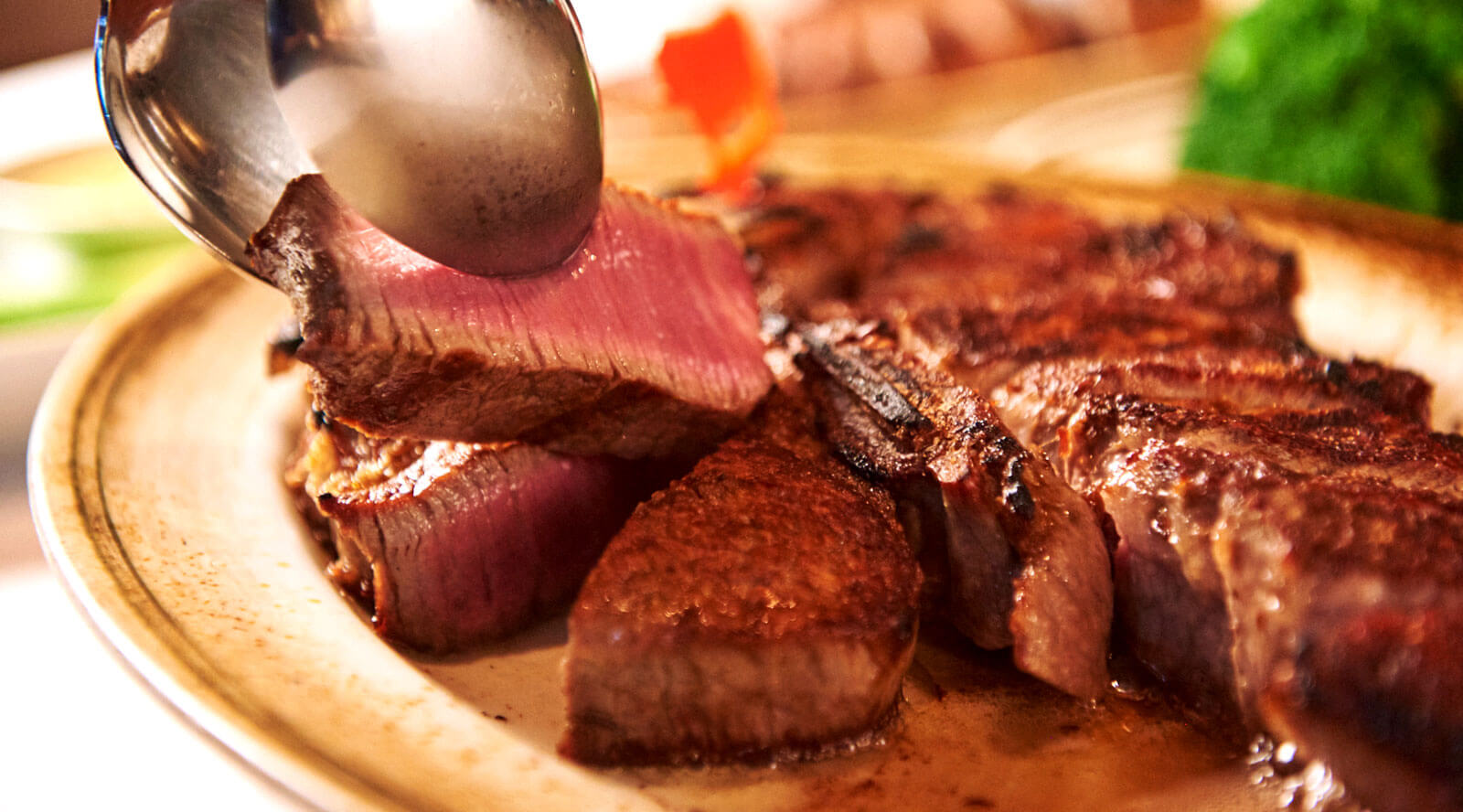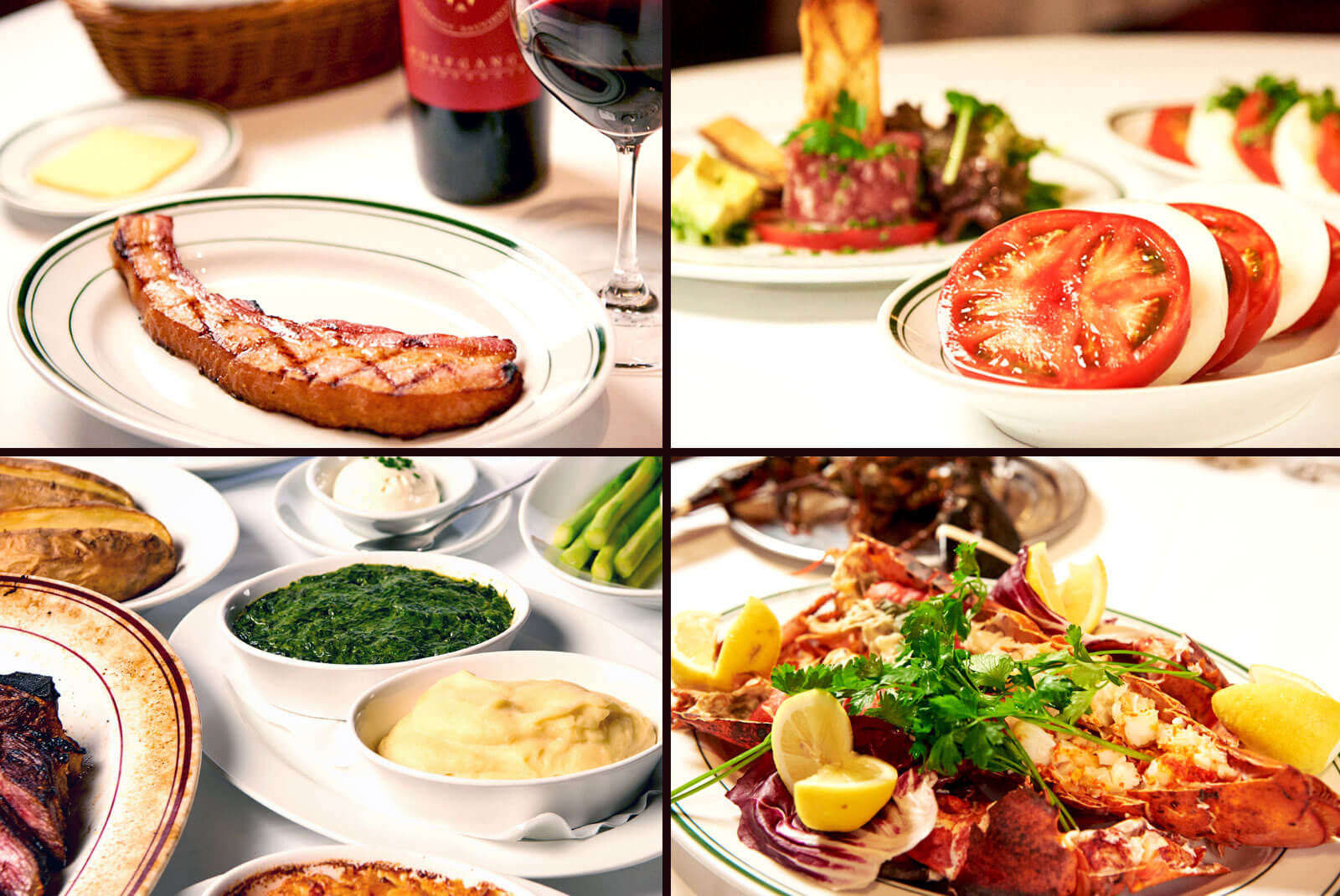 The restaurant has an in-house dry aging room and the meat is cut on premise. Not only does Wolfgang's serve phenomenal New York sirloin, rib eye and prime steak (for one, two, three, four or more), it has a rich variety of appetizers and side dishes. Thickly-sliced Sizzling Bacon is an exquisite dish and authentic seafood dishes including lobster and salmon are offered as well. Other highly recommended side dishes include German Potatoes, Creamed Spinach, Garlic Sautéed Spinach, Mashed Potatoes and Lobster Mac and Cheese which extremely go well with steaks.
Lunch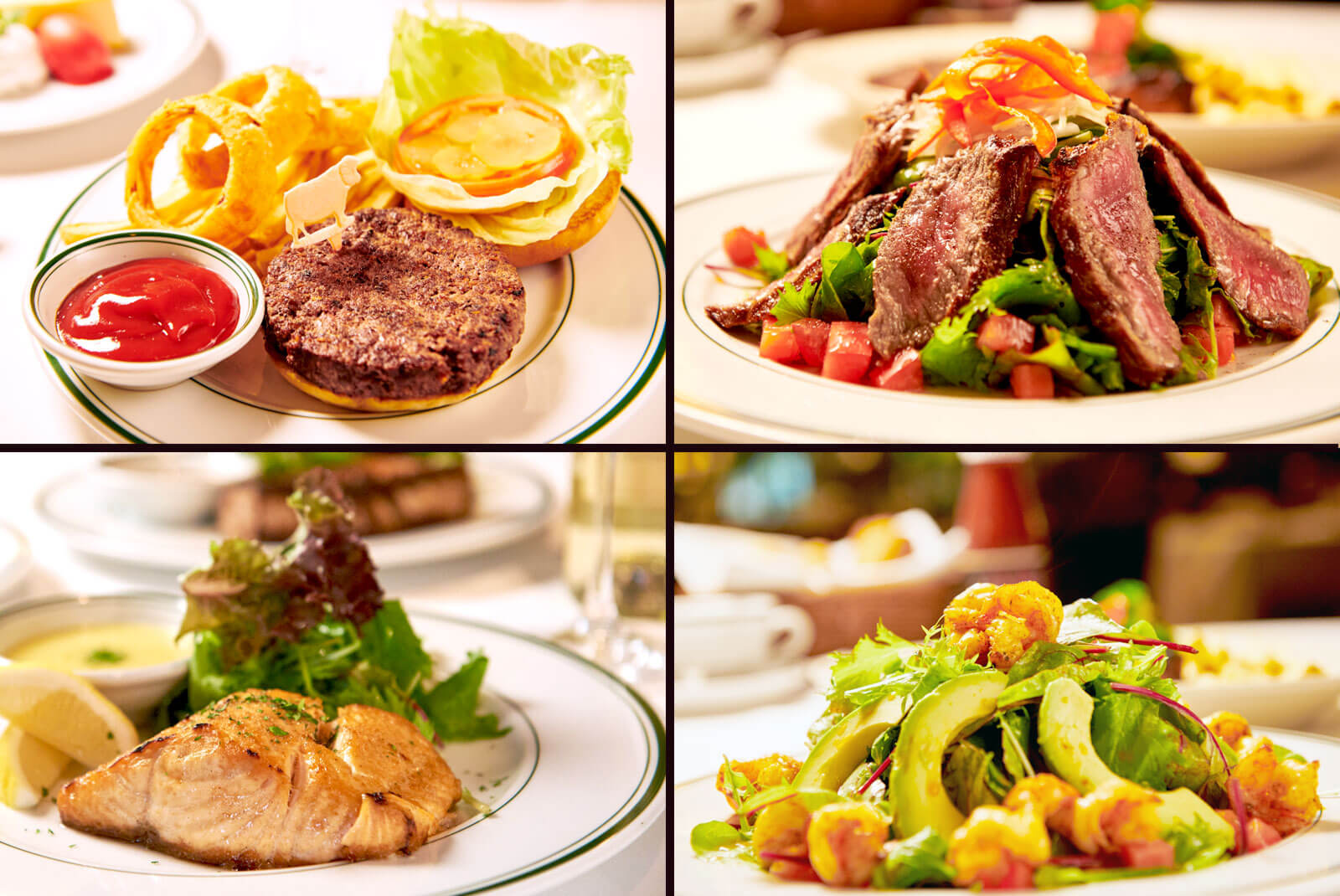 In addition to our grand menu, we offer our voluminous lunch menu including Classic Burger using USDA Prime beef and splendid Steak Sandwich with dry-aged beef. Other than our signature steaks, we also offer various dishes for entrée such as salads, daily special pasta, and fish dishes.
Signature exclusive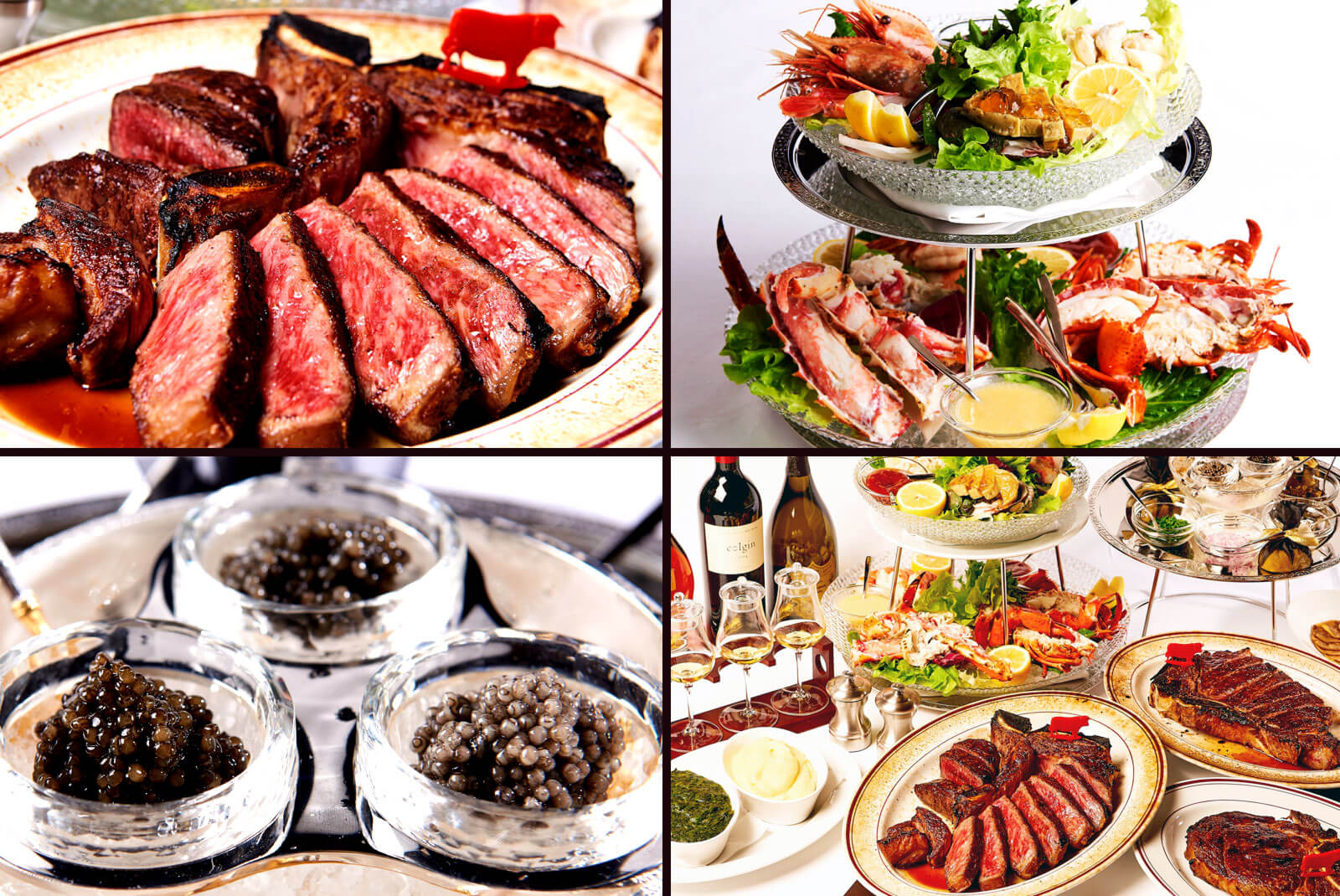 At Wolfgang's Steakhouse Signature Aoyama, we aim to provide dining experience that is beyond a great steakhouse by offering a menu which uses the finest ingredients. Among all the menu, we highly recommend the Japanese beef "Kumamoto Akaushi" dry-age steak, the "Seafood Tower" which is the high-quality seafood assortment; and the "Beluga Caviar Flight" that serves 3 types of fresh Beluga caviar.
Wolfgang's Steakhouse Teppan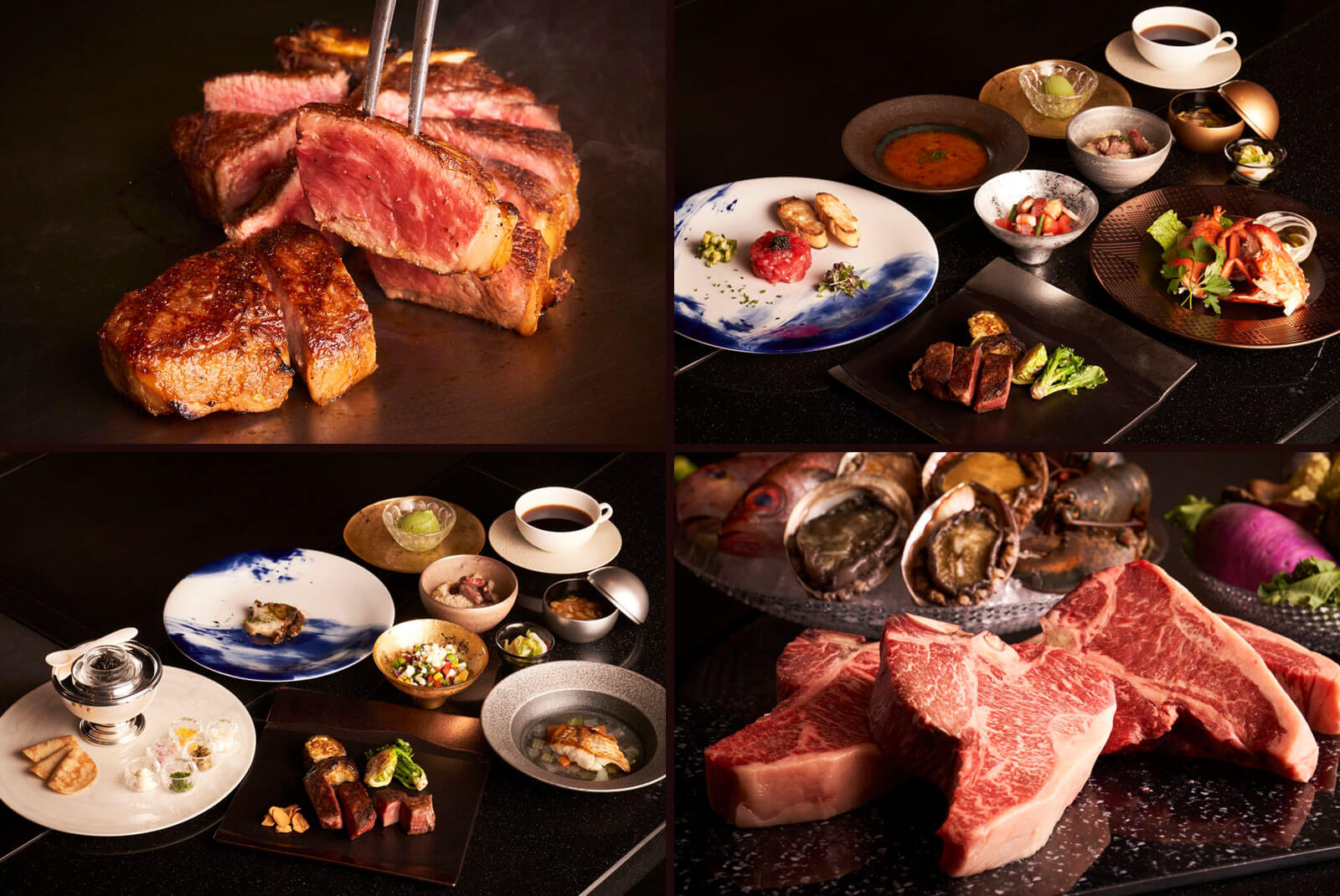 Concept is Teppan-yaki of the Wolfgang's unparalleled steak - "Quality, Aging and Broiling." USDA Prime beef that is stored in an in-house aging room for long-term dry-aging, is grilled on Teppan right at the guests' table. Offers 3 "CHEF'S TABLE" course menus, grill at the table with "live" grilling feeling, also plenty of a la cart guests can pick and choose.
Full wine lineup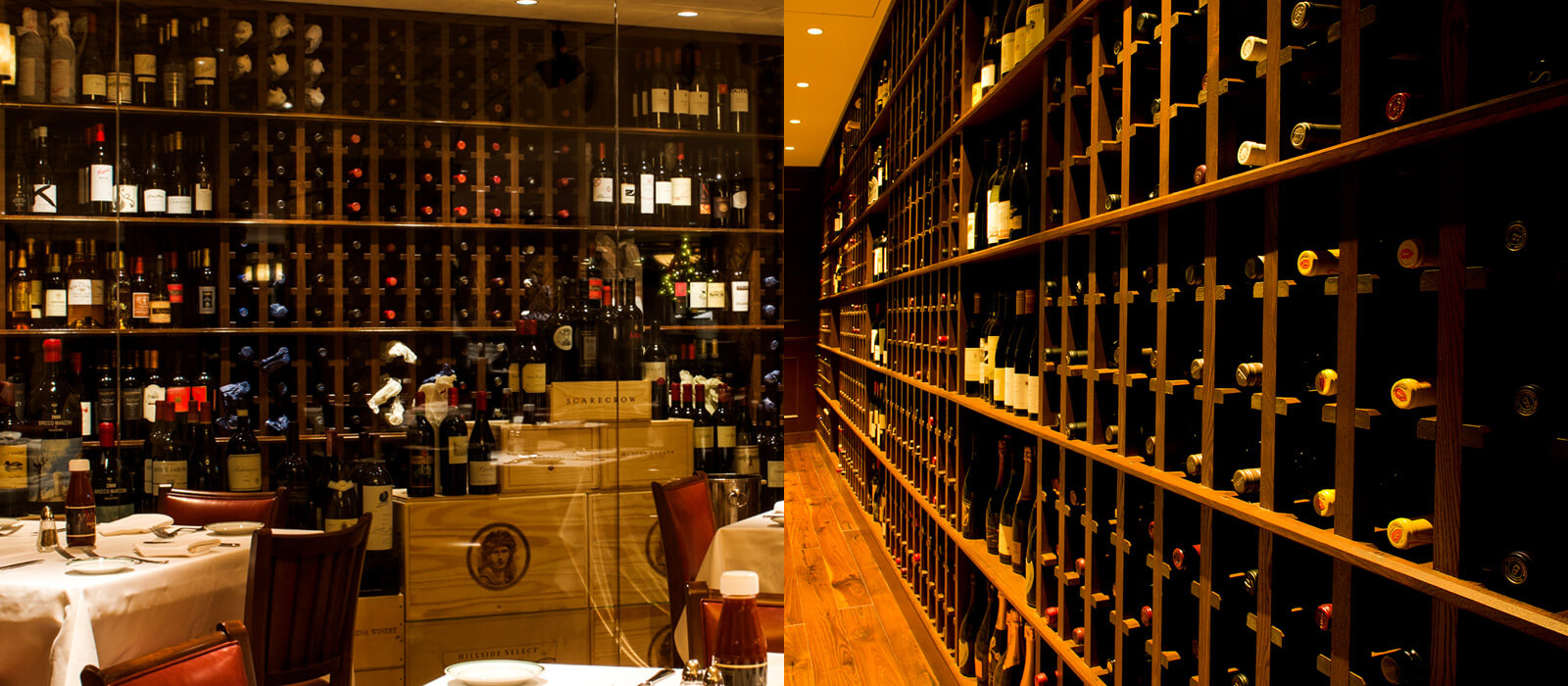 Over 1,000 bottles of various wines from around the world are offered. Enjoy the extensive, award winning wine list at Wolfgang's Steakhouse.
PDF MENU LIST
* Lunch special hours 11:30AM to 2:30PM L.O. (Osaka 11:00AM~3:00PM L.O.)
* Dinner menu always available.
* Please be informed that menu and prices are subject to change.
* Linked page is a PDF file. Depending on your internet environment, Adobe Reader may be requested to browse the PDF data. Please download if necessary.